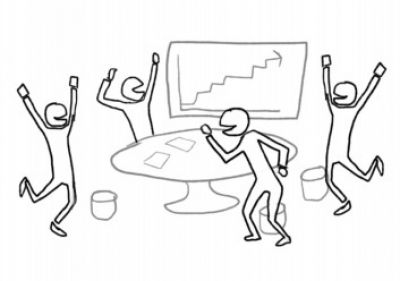 Accelerating transformational change.
Leveraging the workplace to deliver business outcomes is only a part of the equation. Delivering an effective workplace solution also includes transitioning people to the change. Our User Transition tools are implemented concurrently with design and delivery, and are designed to move people through a transformational process more rapidly.
We begin by developing a communication plan, identifying key stakeholders, potential risks and the impact on the success of the project. A suite of communication initiatives are formulated in business and your people and accelerate the delivery of workplace benefits.
Implementation of alternative workplace strategies such as Activity Based Working, Hot-desking or Hoteling, have greater risks and potential impact on business and therefore require a greater need for User Transition tools.
Users are engaged during the design process, and are able to make a more meaningful contribution not only to the workplace, but to delivering business outcomes.
Case Studies
TXU Australia
BUPA Australia
Department of Primary Industries - Head Office
Department of Primary Industries - Beaufort
Testimonials
A 'workplace change' process is a key part of any workplace project. In my role as General Manager of HR at a large energy network and retail company, following a number of mergers and acquisitions, we needed to develop a new workplace culture, whilst at the same time deliver cost efficiencies and improved business outcomes. Bringing together teams from multiple sites into one new head office, might at first seem simple enough, but the people issues brought about its own challenges. Resource Architecture, who managed the design and delivery of the new office design and fit-out seconded one of their people as a 'User Advocate' into our business for the entire duration of the project to assist our employees to transition and adapt to the changed working environment. The User Advocate role was used to to communicate the change to employees, to gather feedback...In this way we were able to target and initiate communication events, workshops and focus groups that were specifically designed to address employee concerns, with outstanding results. The User Advocate relocated along with us into the new space and helped to deal with the inevitable settling-in issues people had after the move. This process accelerated the delivery of a new culture and cost efficiencies, and lead to greater employee engagement and contribution of new ideas and better work processes.
Karen Lowe - Head of Leadership and Talent, UK Retail at Royal Bank of Scotland Edinburgh, UK