Re-calibrating the Workplace for Hybrid Work
Top five questions every Real Estate Manager must prepare for
Published November 2022
By Graham Kirkwood, Director Resource Architecture
Get the Re-calibrating the workplace White Paper
'Return to the office' is now top of the boardroom agenda. Almost every day there is another newspaper headline. Such executive interest in the workplace environment is unprecedented.
In turn, this places pressure on those responsible for corporate real estate to forecast needs and re-calibrate the physical workplace. But are real estate executives equipped to respond to the most common questions?
Are people ready to return to the office?

How many people will be in the office on any particular day?

When people do come into the office what type of spaces will support their new way of working?

What can we do to optimise the space we have?

With so many people working from home, how much space do we really need?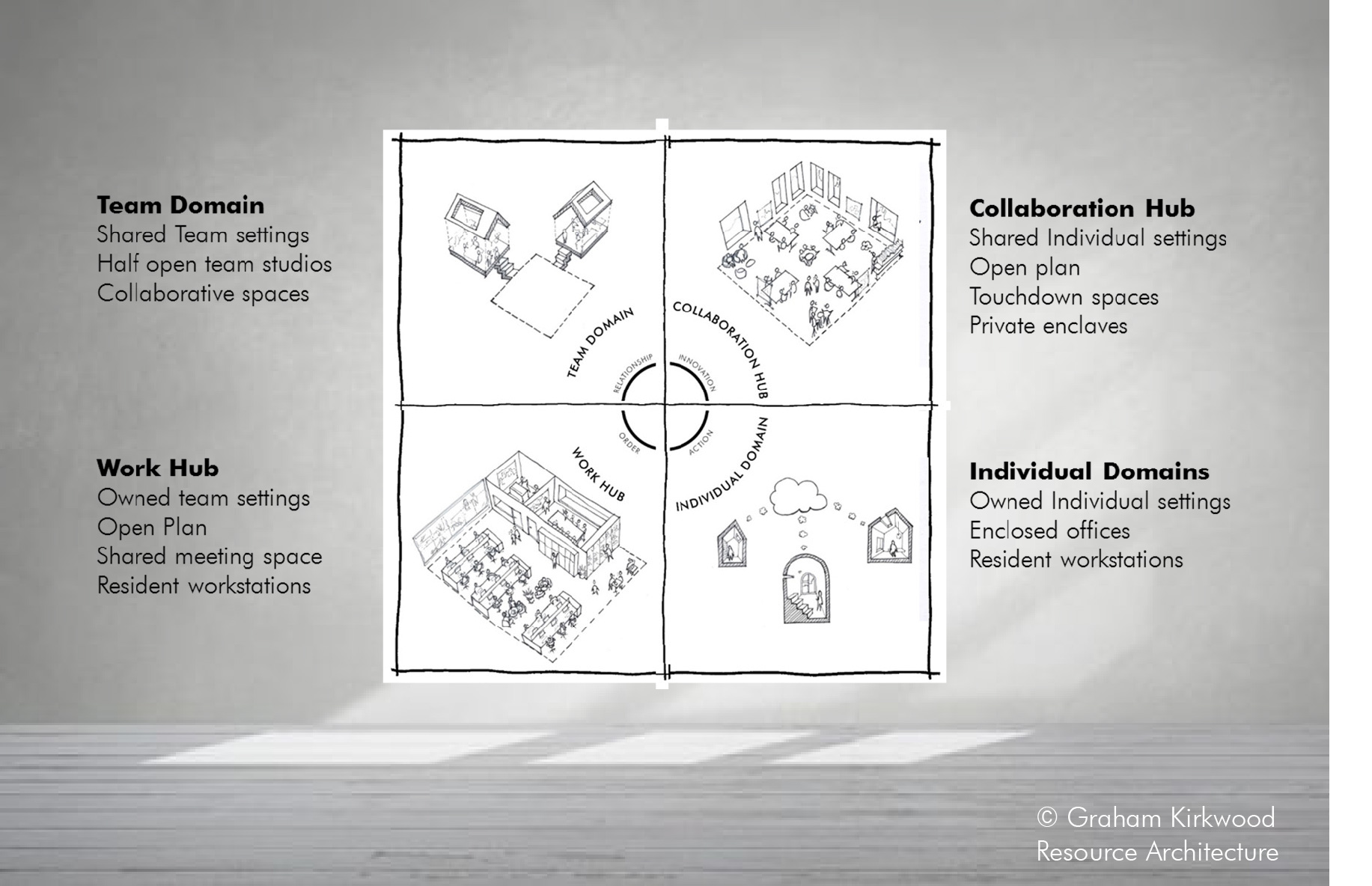 The question whether people are ready to return to the office, is perhaps the most contentious and the one that we read and hear about most in the media. Never before have we seen workplace issues so front of mind in the boardrooms. At best, people are applying new ways of work that achieve greater outcomes than ever before, at worst, people are looking for greener pastures.
This paper sets out a framework and toolkit to help answer each of these questions.
Book a free 30 minute consult - Provide your details below and we will be in touch.
Guided Future Occupancy Benchmarking
In response to the changing workplace landscape, we offer a Guided future occupancy benchmarking consultation to start a conversation about what is possible.
Tapping into an international database of workplace occupancy data, we forecast how many people will be in the office and identify what criteria should be assessed to activate your future workplace strategy
Is your workplace
Hybrid Ready?