La Trobe University Exemplar Workplace
Putting Neurodiversity design principles into practice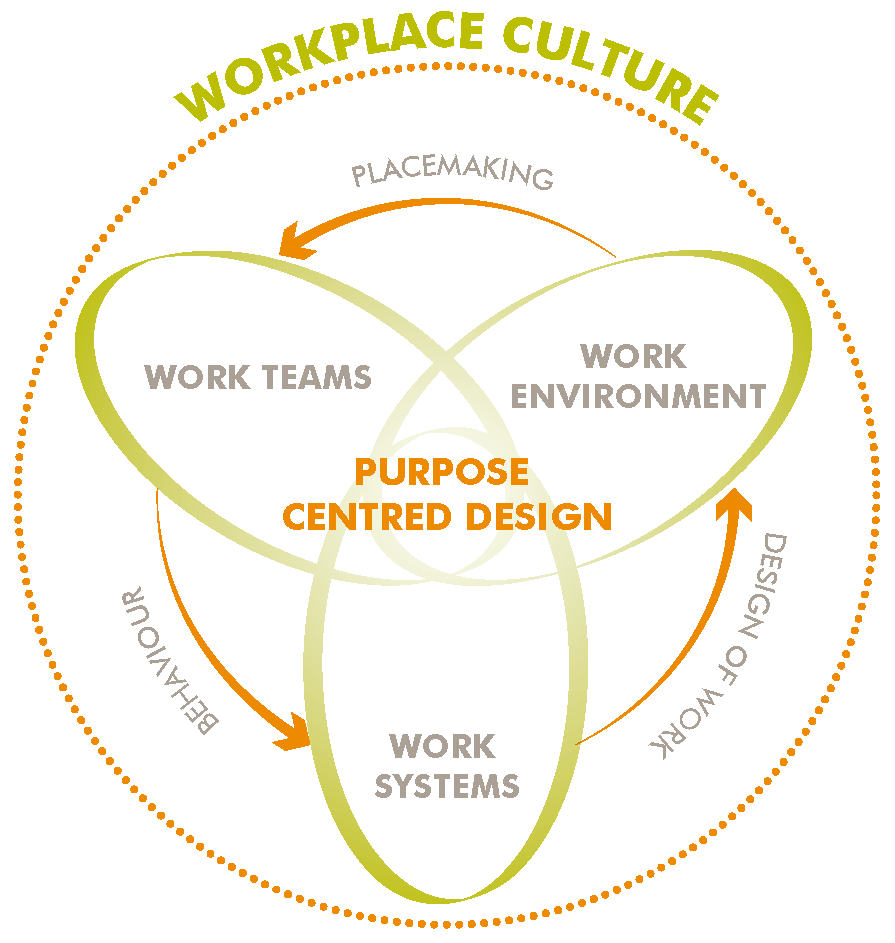 "Neurodiversity is a combination of traits that are seen as both strengths and challenges. Depending on the neurodiverse condition and its severity, individuals can display strengths in different areas, including: Autism, Dyslexia, ADHD & Dyspraxia"
Resource Architecture, in collaboration with Untapped and Dr Wendy Elford, have developed Neurodiversity Placemaking Guidelines, to assist with the development of Purpose Centred Workplace Design for Neurodiverse Teams.
While these differences can create challenges, inclusive workplaces can enable people to thrive. The Neurodiversity Placemaking Guidelines explore how Work Teams, Work Systems and the Work Environment come together to create Purpose Centred Design, providing a supportive work environment for neurodivergent people.
In 2017 Resource Architecture worked with the La Trobe University Research Portfolio to develop an Exemplar Workplace to redefine the way of working for staff. With a focus on connection between small teams and support within those teams, the workplace presents a paradigm shift in workplace design. This project was a Finalist for Design Strategy in the Neurodiversity Placemaking Guidelines Premier's Design Awards 2017.
The Exemplar Workplace explores design solutions addressing the Work Environment criteria outlined in the Guidelines, while the Workplace Strategy sets out behaviours that build on the Work Teams criteria outlined in the document. The result is a workplace that provides benefits for all staff through a supportive team environment.
"The solution for neurodiverse people is not about 'acting normal', it is about a broader structural social change for inclusion and how society views autism."
~ Elizabeth Radulski (Advocate Neurodiversity)
Sensory
The workspace is separated into low, medium and high stimulation zones. Furniture and finishes have been selected accordingly.

70% of workstations are sit to stand, which allows for stimming by rocking back and forward.

Lighting levels vary between different spaces, with use of warm light and access to natural light.

Eating areas are separated from workspace, reducing transmission of smell.

All zones have been considered acoustically and treated in accordance with their stimulation level.
Sequence
Space is set out intuitively, to align with work flow of staff and daily routine.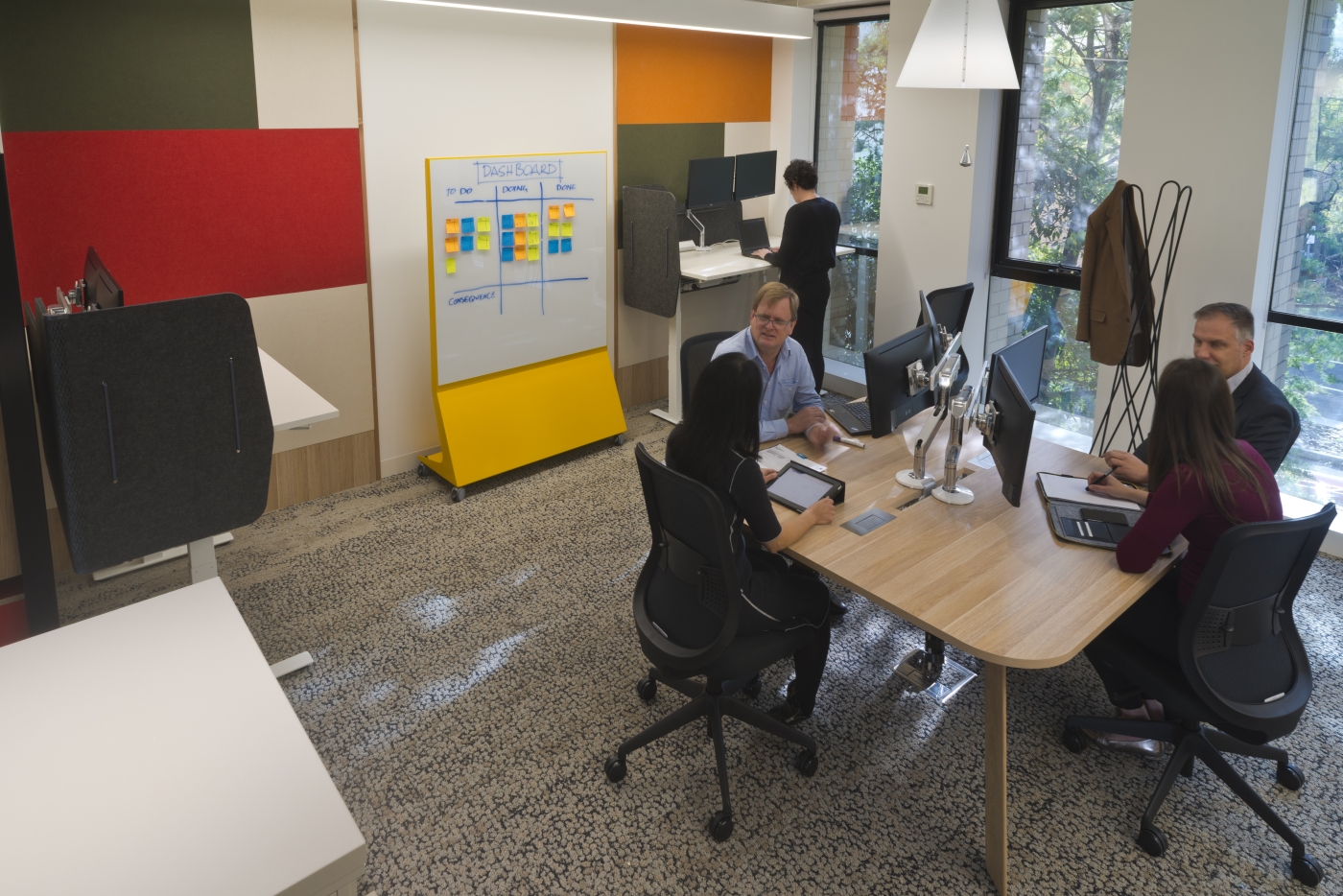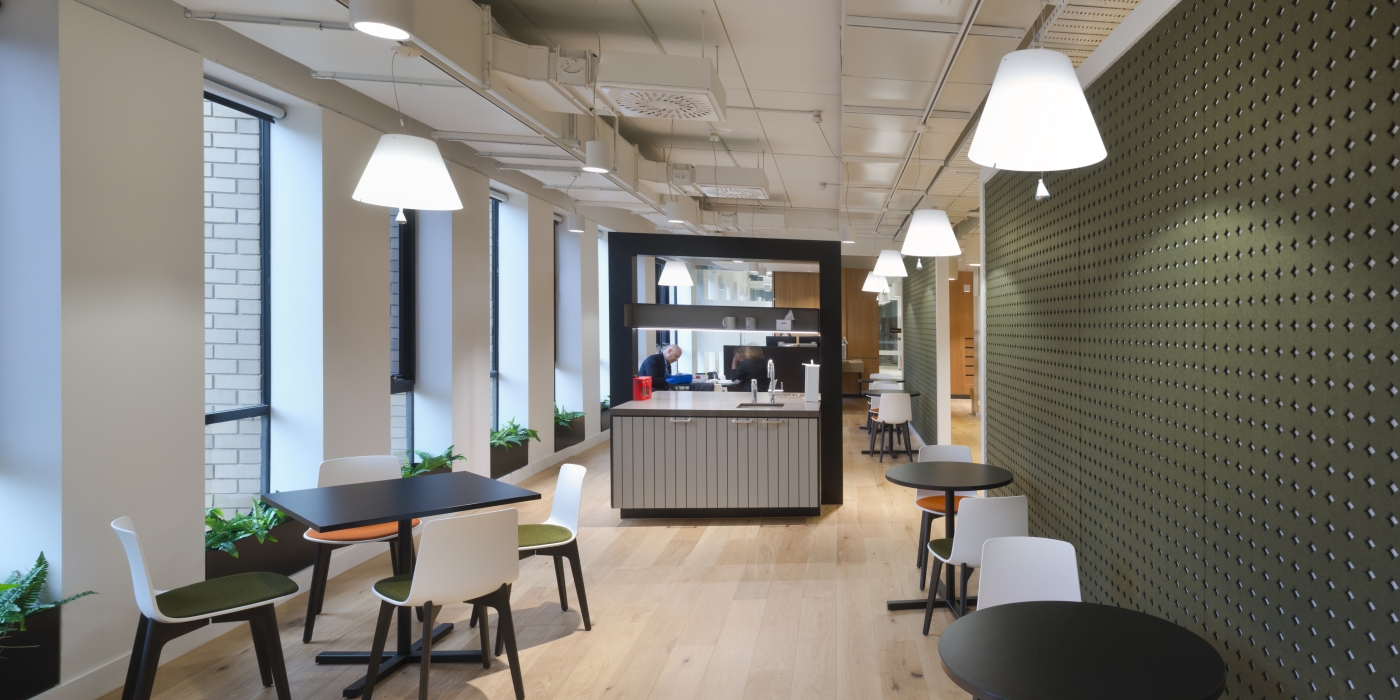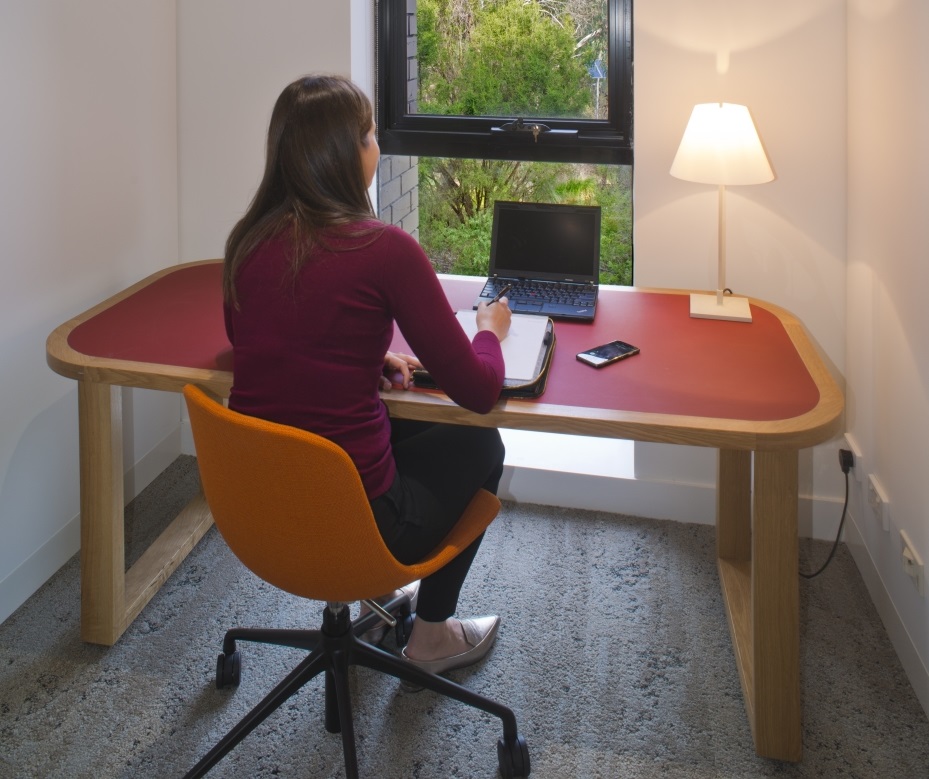 Escape
Retreat spaces for 1-2 people, located near work space and readily available.
Retreat spaces provide choice over sensory experience with control over lighting, acoustic privacy and external outlook.
Safety
Social booklets are provided for staff to indicate their work mode, these assist by providing social cues to other staff.
The workplace is a network of half enclosed domains to allow for both visual connection and privacy between spaces.
Security
Compartments for single activities and small team environments, to support trust within teams.
Transition
Transition spaces provide a buffer between sensory zones through use of furniture, wide, open walkways and rooms.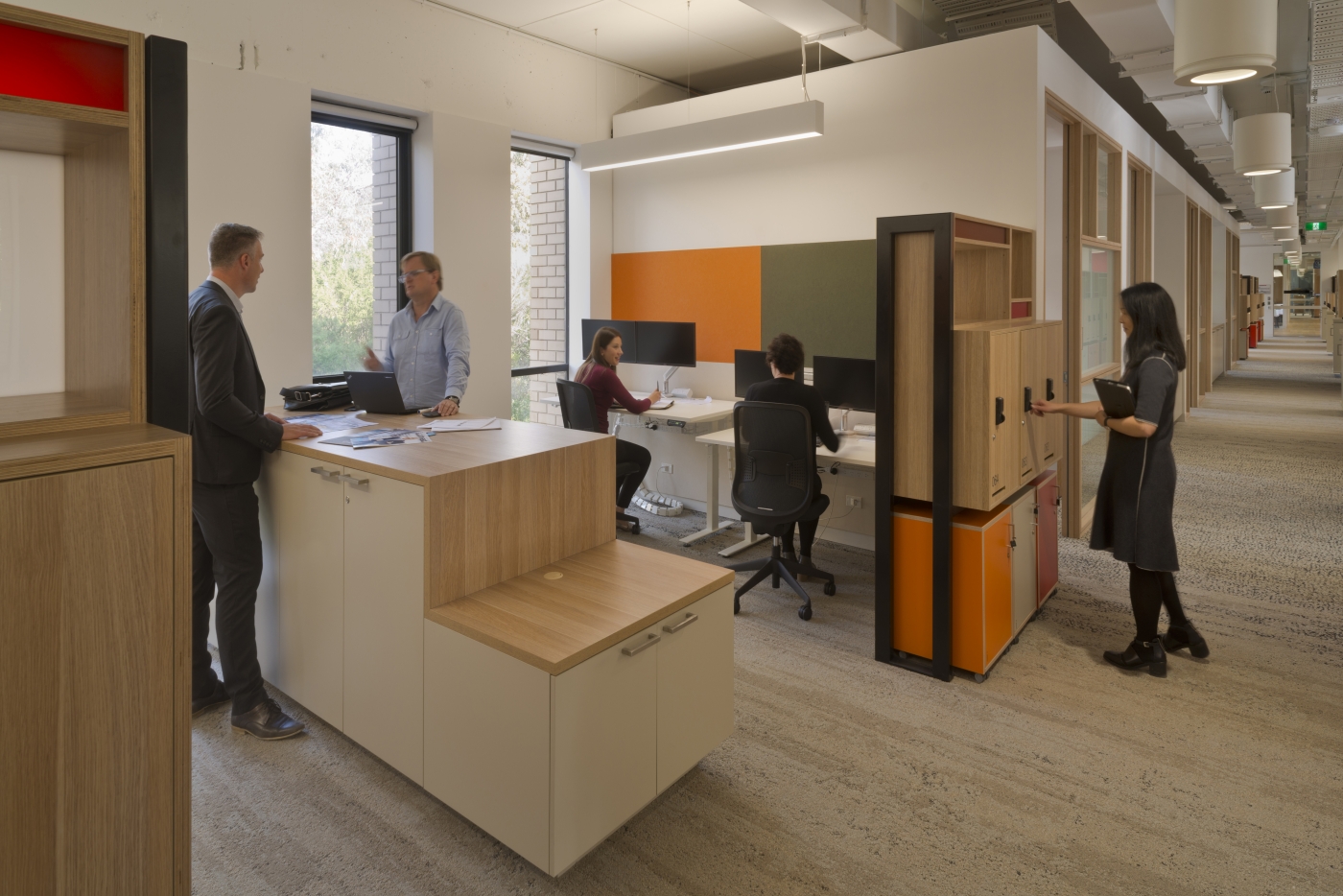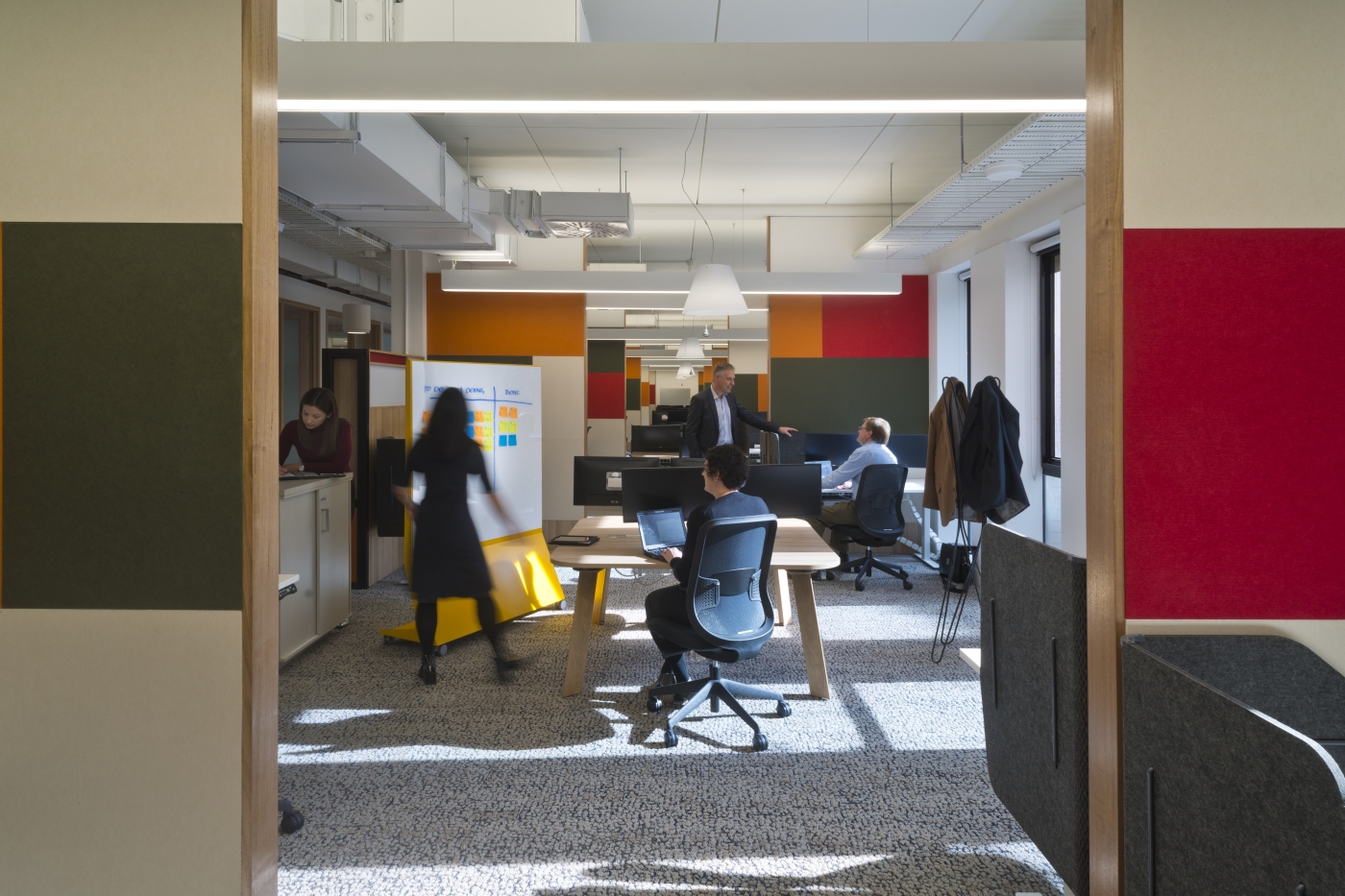 Creating an Exemplar Workplace
Strategy, design and culture bring Work Teams, Work Systems and the Work Environment together to create a supportive team culture, which in turn supports individuals. The Exemplar Workplace shows how a number of these criteria can work together to create a work environment more inclusive of neurodiverse people.
Explore the Neurodiversity Hub to learn more and access a variety of Neurodivergent resources.