The Human Side Week 9: Flow and the Immersive Experience.
Graham Kirkwood - 09 April 2015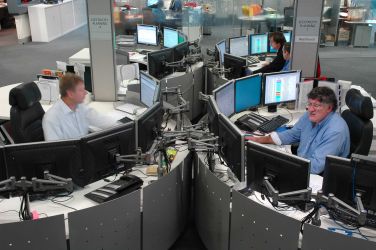 A recent post occupancy survey carried out by Resource asked office workers to comment on what design feature most impacted on their productivity. One feature commonly mentioned was having dual computer monitors at their workpoint. One respondent was so enthusiastic at having two monitors that they said that everything else in the workplace is icing on the cake.
New ultra wide curved LED monitors, such as the 34 inch curved monitor released by Samsung this week are set to replace dual monitiors. The single curved screen wraps around the worker's peripheral vision enhancing a feeling of total immersion.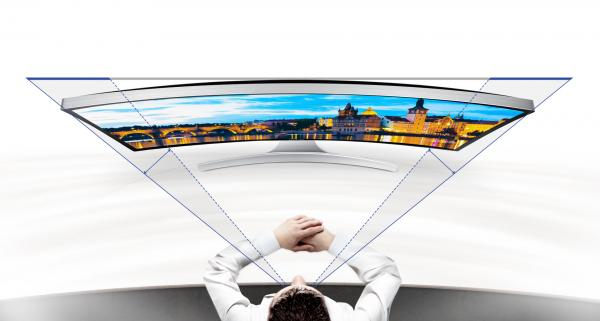 Image Source: Samsung.com
The ability to totally immerse oneself into the task at hand is referred to as a psychological state of 'Flow'. This immersion experience is enhanced by peripheral stimuli whether that be sound or visual cues. This concept is also referred to as 'Cognitive Ergonomics'. The field of cognitive ergonomics emerged predominantly in the 70's with the advent of the personal computer and new developments in the fields of cognitive psychology and artificial intelligence. Software designers have long used peripheral sound and visual stimuli to enhance 'User Interface' where responses become intuitive.
To achieve a state of flow, cognitive ergonomics can be applied to the physical work setting to increase productive output. The ultra wide curved computer monitor is set to transform our desks for at least a generation.