The Human Side Week 15: Australia's 'Healthy Building Movement' to improve office design
Graham Kirkwood - 01 March 2017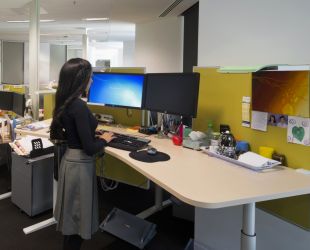 There has been a greater focus on "healthy buildings" by the GBCA following the launch of their Green Star rating system in 2003, which has since then has certified more than 1,050 buildings, communities and fitouts throughout Australia.
WELL, a US based company, is a public benefit corporation whose mission is to improve human health and well-being through the built environment for corporations committed to balancing public benefits with profitability. They will be able to benefit GBCA with their dedicated focus on evidence-based medical and scientific research and measurable performance. In addition to monitoring the quality of the indoor environment, WELL encourages design at a human scale that provides opportunity for physical movement such as sit-stand desks and the placement of stairs.
7 Concepts of the WELL Building Standard
The WELL Building Standard uses a performance-based system that monitors and certifies features of the built environment that impact human health. It measures seven factors that are described below:
Air: Optimize and achieve indoor air quality.
Water: Optimize water quality while promoting accessibility.
Nourishment: Encourage healthy eating habits.
Light: Minimize disruption to the body's circadian rhythm.
Fitness: Encourage physical activity.
Comfort: Create an indoor environment that is distraction-free, productive, and soothing.
Mind: Support mental and emotional health.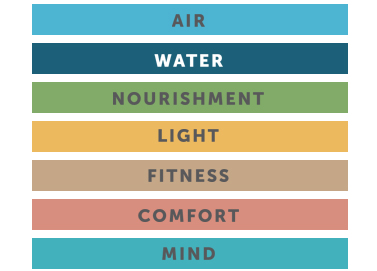 Image Source: https://www.greenmoves.com.au/well-buildings/
WELL certified spaces have received valuable recognition and media attention for innovative and progressive work in their commitment to improving the health and wellbeing of employees, consumers and the general public.
Although The WELL Building Standard is a voluntary rating, it is a significant step forward for Australia's healthy building movement and brings greater attention on the need to emphasise the human element in office design.
Sources:
http://www.wellcertified.com/well