Leading the Value-Driven Culture
Tags -
Teams
,
Workplace
,
Culture
,
Strategic
,
Planning
,
Procurement
,
Leadership
,
Revenue
,
Interior design
,
Architecture
,
Project
,
Tendering
Graham Kirkwood - 06 February 2013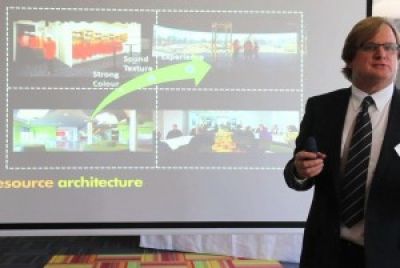 Leading the Value-Driven Culture
Working together as a team, and integrating all services from project inception helps to develop a collective understanding the key priorities of each project. Providing strong leadership and direction, each team member will have a better understanding of how to focus their role to best contribute to the project vision.
Ask the following questions to create a value-driven culture within your next project team:
What is it your project trying to achieve? How can this be communicated clearly to each project team member?
Whether they are the designer, builder, or consultant, how can each of your team members best contribute to the key objectives your project?
Is there a way to improve the procurement process by developing alliances from the start instead of using the traditional tendering process?