Is Digital replacing the Physical Workplace?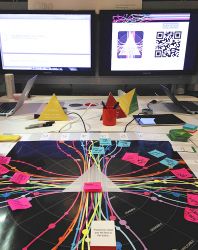 18 January 2017
The workplace today embodies both a physical and digital environment. Advancements in technology, and the consequent digitalisation of information, has impacted all industries. An increasing number of businesses which were previously based around a physical workplace have transitioned to a digital interface, such as online clothes store 'ASOS' or taxi service app 'Uber'.
The traditional workplace is indeed evolving in line with technology, which poses the question 'Is digital replacing the physical workplace'?